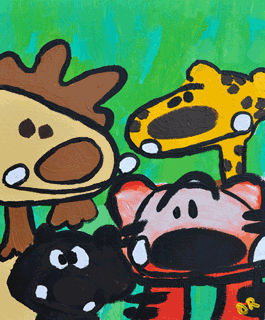 No matter what shiny new network comes out, they all pretty much do the same thing. Connect people who share common interests.
This painting is a homage to my online stuttering community. Growing up stuttering is quite challenging and it's most often impossible to meet other stutters in your immediate geographical area.
Online networks and social tools are the solution where anyone can easily reach out and connect.
One of 9 paintings in my exhibit at Camaraderie. The theme is digital culture.