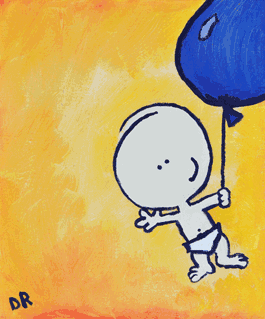 Like a new baby in the family, digital technology keeps on disrupting everything in life and society.
Some of it is good like the sound of a baby giggling. And some of the disruption is not so good like stinky diapers, no sleep and minivans. As with the arrival of a newborn, we need to keep prepared and roll with the punches.
One of 9 paintings in my exhibit at Camaraderie. The theme is digital culture.