Hi, my name is Daniele Rossi
I am a digital marketer who creates meaningful digital experiences matching the needs of the audience.
I am also a cartoonist.
One of the things I love is not only user experience and inclusive design, but being in the position to contribute to the strategy.
Fun fact: How to pronounce my name – the last part is pronounced the same as "ele" in elephant and telephone. Or you can call me Dan. 
Dan was on my team at RBC and I often turned to him for creative approaches to our projects and initiatives. He never ceased to impress his co-workers and me with his ability to bring something fresh and new to the table.
– Karen Schwartz, ABC
Dan played an important role on our team during our website upgrade and launch to ensure that our deliverables were met and that the website met all of our strategic requirements. His technical expertise enhanced our team skill set and he was instrumental in ensuring that this project was a success. I also had the pleasure of working with Dan on our digital strategy and collaboration of our social media content strategy. His advice and collaborative approach certainly helped us engage on all of our digital channels…
– Kathy Foisey, Digital Communications Specialist, Holland Bloorview Kids Rehabilitation Hospital
He is a great leader… He was always there to help whenever I had questions, always made sure the team was on track with our deadlines and various activities, and used positive reinforcement to keep us encouraged. In short, I would recommend him to lead a group toward success, hands down, any time.
– Adam Weitner, Senior Account Manager, Digital @EdelmanTO
Daniele is a go-getter. Have an idea that sounds crazy? Daniele will brainstorm it, design it, and create it… Strategy-wise, Daniele is aware of the most current digital channels and has good ideas about how to tap into them.
– David Resnick, Stutter Social co-founder
Dan presented enthusiastic, creative and practical approaches whenever we worked together. That's sometimes a tall order in the heavily-regulated, compliance-concerned financial services sector. While capable of presenting wild & wacky approaches, Dan also readily provided the potently practical solution — a rare combination. In between meeting deadlines and tall orders, Dan served up lots of laughs.
– Annette Martell, ABC, MC, IABC Fellow
During an incredibly busy year of preparation for the Olympic and Paralympic Games, including Torch Relay(s), Dan proved a lifesaver on many occasions. Implementing quick solutions to complex challenges, Dan did so without complaint – his enthusiasm and talent for his craft quite apparent. Be it offering of insights for a more efficient approach to a current system, or simply jumping in to help when a team mate is in a jam, Dan proved a huge asset to the [RBC] Brand & Communications team.
– Stuart Craig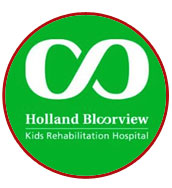 I developed the social strategy for a children's hospital driven by social listening and analytics across digital channels. I also managed the web migration of 4 websites and implemented a CMS.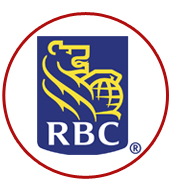 It was dawn of social media and I was the resident expert on my team. Highlights include developing internal social media guidelines and launching Canada's first senior executive internal blog.
Generating book sales through content marketing campaigns that earned me a high organic reach across social networks thanks to being social with my audience both online and offline.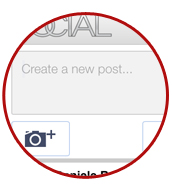 I helped the non-profit organization I co-founded to successfully launch an app with limited resources.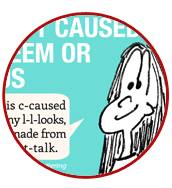 My comic strip strategy using engaging content to entice social sharing. Reaching an average of 3000 people on Facebook and the achieving the same number of notes on Tumblr, I used audience learnings to drive future campaigns.
Details of my projects from using Twitter as a storytelling medium to creating a comic book experience for my audience, I'm "that guy" who tries every new tool to uncover new ways to engage an audience through content.
A not-so quick update on what I've been up to since my last blog post. Long story short: I've become very passionate in and an advocate for digital accessibility! Particularly inclusive design. It all started with my tenure at Holland Bloorview Kids Rehabilitation...
read more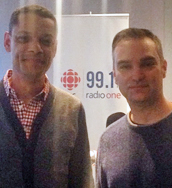 I was interviewed by Matt Galloway about my book, Stuttering is Cool: A Guide to Stuttering in a Fast-Talking World.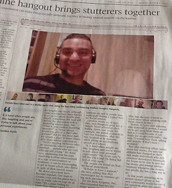 I was featured in a story about Stutter Social, the online community I co-founded.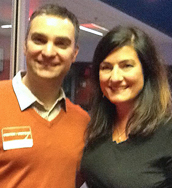 I was interviewed by Laura di Battista about social media's impact on support groups and self-help.
Featured in The Winnipeg Free Press about The King's Speech effect on stuttering awareness.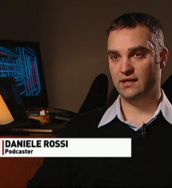 I was featured in a story about my podcast, Stuttering is Cool, and the opening of The King's Speech.