Thought I'd post a comic I drew way back in 2011 after I first learned about cyber espionage and other dark oppressive governments and hackers do behind the scenes so to speak. Since then, I've been listening to many podcasts about cyber security and keeping abreast of developments and, most importantly, how me and my loved ones can stay secure.
The world has grown to become a scarier place since then. From all the privacy issues, the identity theft, ransomware, social engineering, a global network of hackers in kahoots with North Korea, human rights targeting, and even a spy incident right here in Toronto against The Citizen Lab, I feel the theme of this comic will be timeless unfortunately.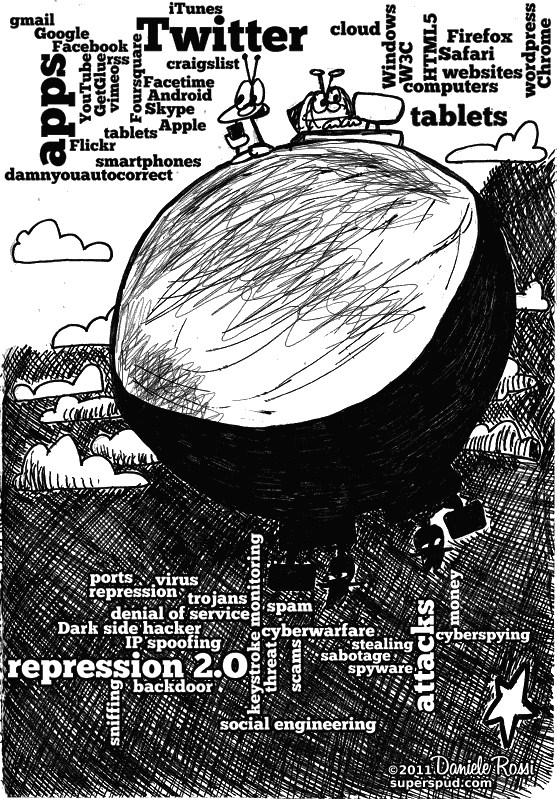 There are many cyber security podcasts out there but two I can highly recommend are Darknet Diaries and Hackable? for their documentary-style format and let's-try-this-on-our-unsuspecting-friends theme respectively. Produced by cyber security professionals, both effectively tell the true stories behind recent well known and not so well known hacks and cyber espionage and warfare events. Be warned – many are quite chilling.
And best of all, you walk away with many practical tips on what you can do to protect yourself online and prevent future hacks wether your the head of an IT department or just an average person with an internet connection.