Resident social media expert at RBC
Social media dawned during my tenure in Brand and Communications at RBC and being active in the digital culture and having launched my first podcast, I became the resident social media expert. I was tasked with developing the first draft of the organization's social media guidelines for employees. I also launched RBC's first senior executive internal blog, advised on internal social media best practices, and recommended alternate solutions to potential issues in digital marketing campaigns.
Highlights of my tenure include:
Launching RBC's employee video series.
Collaborating with stakeholders across RBC to ensure external and internal digital communications were posted on time and utilized user experience best practices. I also managed web migrations, created graphics, and partnered with technology partners to enhance online tools including CMSs and internal social media features.
Reporting analytics and identifying high traffic areas on websites and intranets ideal for promotional initiatives.
Coaching content authors across the organization in the management and production of digital content for over 20 web properties on the website and intranet in both English and French.
Helping test proof-of-concepts for the Innovation department.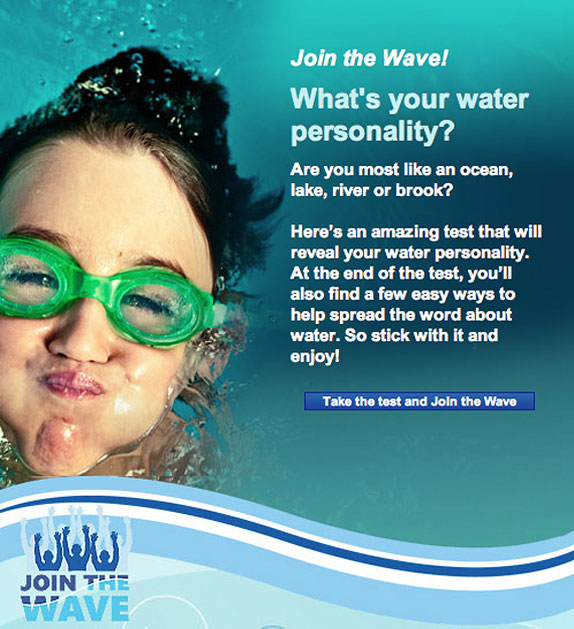 An interactive poll I art directed for RBC's Blue Water Project.